5/20/18 -

Server Maintenance:


Starting tomorrow (21st May) at 3AM EST, Outwar will be going down for an expected period of up to 4 hours to perform server upgrades. We apologize for any inconvenience and hope you like our new cuddly hamsters.

5/20/18 -

The Gladiator Arena:


A new test of strength has been added to Diamond City. The Gladiator Arena is now open for all characters level 75 and above! Prove your strength to the community by dealing as much damage as you can. The more damage you do, the higher your rank climbs and the greater your rewards will be.

To gain access to the Gladiator Arena, speak with the Gladiator Trumpeter to receive your admission ticket. You can then enter the arena and attack Zerx, Gladiator Titan when he appears. Zerx will remain active for 4 days, during which time players can attack him to raise their damage and rank as high as possible. When the 4 day timer is up, Zerx will retreat for 10 days before restarting the cycle.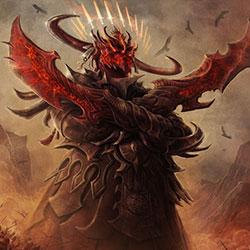 Upon Zerx's retreat, reward chests will be awarded to the top 30 damage dealers for that 4 day period. These chests contain a new currency called Honored Gladiator Marks. The higher your rank the more marks you will receive. You can redeem your marks to the Gladiator Treasurer for rewards including Irthys Orbs, Recharge the Fury, Zombie Potion set, Unstoppable Concoction and the new Honored Gladiator Augment. The top 5 ranked players will also receive a Recharge the Fury.


5/12/18 -

The Infinite Tower & PP Sale:


From now until 11pm Monday night there will be a 20% off treasury Preferred Player sale!

Lvl 80: The Infinite Tower in the City of Corruption has now been opened to the public! Fighters from around the world have come to challenge the tower and climb to the highest floor possible. Speak with the Infinite Gatekeeper to prove yourself worthy of challenging the tower. Once you have passed the Infinite Trial you can begin ascending floors, defeating aspirants to claim your rewards including EXP and an upgradeable Augment. Starting on floor 12, every 6th floor you will need to present the Infinite Gatekeeper with an Infinite Tower Spheroid from the treasury in exchange for his open passage to higher floors. Each floor will increase roughly 10% in difficulty.

Once you have completed the 3rd floor you will be awarded an Infinite Augment. You can then upgrade the augment every 3 floors you complete (floor 6, floor 9 etc). The more floors you clear, the more powerful this augment becomes. Do not delete your Infinite Augment as you will need to turn it in to upgrade it.


5/6/18 -

New Quest - City of Corruption:


Lvl 80: Blight Creighton is offering a new quest called One Last Stand including a 25% bonus EXP Quest Shard version. Speak with them to begin your task.

4/29/18 -

New Quest - City of Corruption:


Lvl 80: Gotham Talbot is offering a new quest called Corrupt Conduct including a 25% bonus EXP Quest Shard version. Speak with them to begin your task.

4/24/18 -

Scheduled Maintenance:


Over the coming 9 days Outwar will be having 3 short maintenance periods. All 3 of these periods will begin at 8pm, the first starting in 3 days (27th April). The downtime window may be up to 2 hours, however we expect it to be much less. Information for these downtime periods is as follows:

Sigil downtime: 27th April 8:00-10:00pm
Full game downtime: 1st May 8:00-10:00pm
Full game downtime: 3rd May 8:00-10:00pm

VIEW ALL