2/23/18 -

Blacksmith & Item Rarities Changes:


Blacksmith:
- Confirmation dialog added to ungemming of an item.
- Removed the Prestige option.
- Added a De-Aug option to destroy all augs in an item.
- Gem price changes.
- Clone price changes will come at a later date.

Item Rarities:
We have updated a large number of item rarities, primarily from Sovereign and above in power. To check the new gem costs for items you have with changed rarities, head to the Blacksmith page.

2/23/18 -

New Stat - Overkill:


A new stat has been added as an extension of the Critical Hit stat called Overkill. This new stat takes any crit past 100% and converts it into increased base damage for that attack. This stat scales slower as your crit % increases.

For example:
100% Crit = 100% crit chance / 0% Overkill
200% Crit = 100% crit chance / 5.5% Overkill
400% Crit = 100% crit chance / 11.5% Overkill
600% Crit = 100% crit chance / 14.7% Overkill

You can track your Overkill % on the Home page.

2/16/18 -

War of Zhul Complete:


The War of Zhul invasion has been put to a stop. Irthys, Titan of Zhul is now vulnerable. Defeat him before he has a chance to retreat!

Click here to raid Irthys, Titan of Zhul.

Congratulations to the Summoning Shard Contest winners, please submit a support ticket to claim your prizes.

Brutus will remain in Diamond City with the Summoning Shards and Augments of Zhul quests until Irthys has been killed on both servers.

2/12/18 -
Outwar Discord: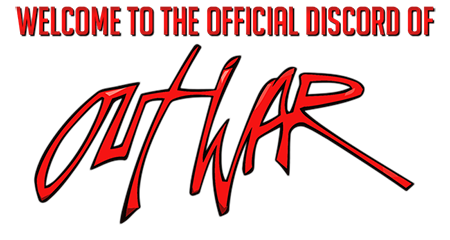 Outwar now has an official Discord server! To obtain an invite, click here and join the community to discuss all things Outwar. Our Discord server has many features including voice chat, god spotters, bots to retrieve character / item stats and more. Upon joining please make sure you read the rules posted in the #welcome channel.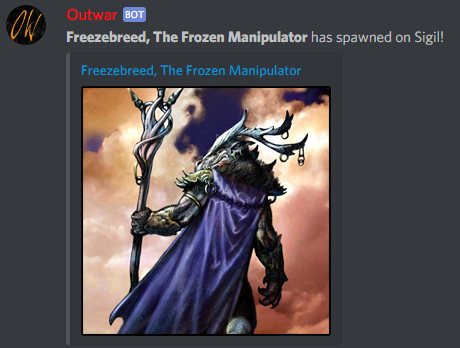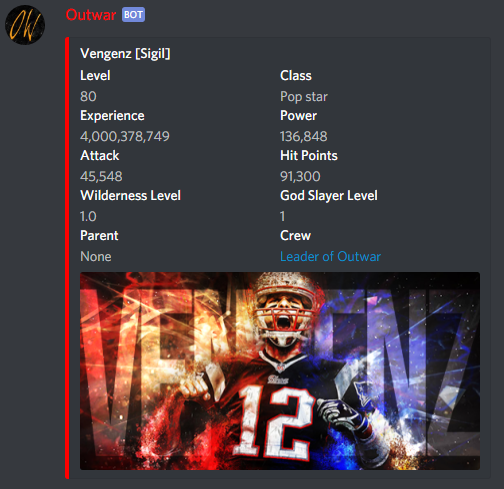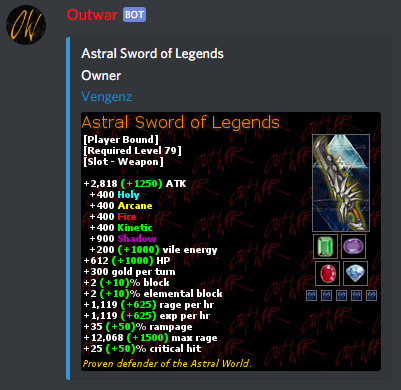 2/2/18 -

War of Zhul:


The War of Zhul has begun! Irthys, Titan of Zhul has spawned minions throughout the streets of Diamond City, along with his own personal Guardians! Rally your alliances and fight with honor as you battle your way through the streets to rid this land of the Zhulian filth! Speak to Brutus to begin your defense of Diamond City.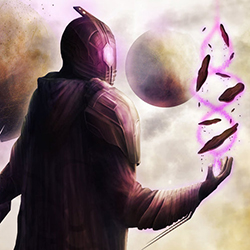 Herrivon's failed attempt to invade Diamond City meant his minions shifted their allegiances to a new form of power, including the three Zhulian Guardians. These Guardians have a chance to drop item loot including Heart of Nature keys, Zhulian Power Shards, Potions, Rings of Kinetic Power, Efflorescent Spears and more. These 3 guardians spawn randomly over the first 12 hours of the invasion.

The major changes this event include:
-The addition of Vezzul, a 30 man raid respawning every 24 hours during the event. This raid can drop rare items and orbs from the new Irthys Orb set.
-Rage amounts for mobs have been lowered to 5000, with drops being adjusted accordingly.
-The Zhulian Succubus now also has a chance to drop the new Irthys Orbs. More info on these orbs can be found on the Command Center page.

Brutus is once again offering the Augments of Zhul quest. This quest presents war participants with the opportunity to obtain 1 of 3 tiers of augment, depending on the amount of summoning shards collected. This quest will not remove your summoning shards.

The Efflorescent Spear, found only from the Zhulian Succubus, can be used to upgrade your Tier 2 items to a Tier 3 version. Speak with Brutus to initiate this trade.

During this event you can speak with Brutus to once again upgrade your Infused Pristine Set to the Unstable Pristine Set. Brutus is also once again temporarily allowing you to upgrade your Pristine Orbs to the Infused Pristine Set at the cost of Zhulian Power Shards.

Players can once again obtain the Augment of Zhulian Warfare. Speak to Brutus for more information!

Only 1 character per person is eligible to place in the top 5 for the Summoning Shard contest. This includes cross server and using other RG accounts as well. You can however choose any character on your winning RGA to receive the rewards.

The event will end in 2 weeks, at which point the server boss will appear. For further information on these topics, see the War of Zhul FAQ's on the Command Center page.

VIEW ALL