7/30/17 -

Perfect Challenge (Pants) & Blacksmith:


The Perfectionist Challenge Master wishes to speak with you concerning a new daunting Challenge. Can you defeat the Challenge Opponent and obtain their Perfect Strike enhanced gear?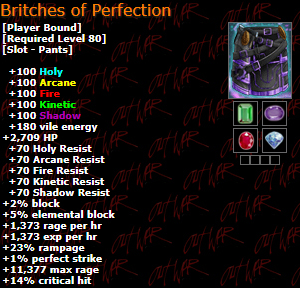 The Blacksmith has had a color change to some of the item rarities. So make sure you check out the new colors before you gem or clone your items. There will be more changes to the Blacksmith in the coming weeks.