10/15/17 -

Vanisha Collection:


Lvl 75+: Vanisha has a new collection available in which you need to present her with Vanishas Fragrances. To track your collections, head over to the Collections page.
10/3/17 -

Perfect Challenge (Shield):


The Perfectionist Challenge Master wishes to speak with you concerning a new daunting Challenge. Can you defeat the Challenge Opponent and obtain their Perfect Strike enhanced gear?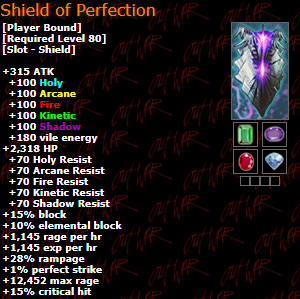 9/29/17 -

Trial of Power:


The Trial of Power has concluded. Arkron, God of Trials is now ready to test your strength. Defeat him to prove yourself worthy of his rewards!

Click here to raid Arkron, God of Trials.

Congratulations to the Trial Insignia Contest winners, please submit a support ticket to claim your prizes.

The Trial Merchant will remain in Rallis with the Trial Insignia EXP quest for one week.
VIEW ALL